So for you guys that live in states or countries that have four seasons the same as we do in Scandinavia.
Now the summer is here!, and it will be here for a few months and then the fall will show up again!.
A lot of you guys who are trying to lose-weight do not like the term summer bodies, because you will have to show off more of your body in the summer than you have to in the winter season.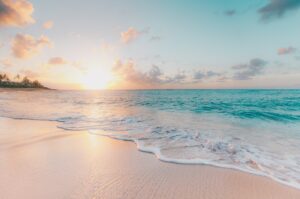 Dont feel bad if you are over-weight and the summer is here, put on your shorts and your t-shirt or top and go our and enjoy the summer to the fullest extent you can!.
If somebody comments your body ,just smile and walk away, there will always be assholes around!.
The most important thing is that you use the summer to your advantage , when it comes to losing-weight.
The big benefit with the summer season is the light!, you can go out 06.00 am in the morning and power-walk or walk your dog for an hour and enjoy the sun on your face.
You can go to the beach or to your local swimming pool and swim for an hour.
Most people will like that you as obese or over-weight will give your all in the summer season at the local pool, and if you feel embarrassed of your body, you can avoid the rush hour, go there 1h before they close or go there just when they open!.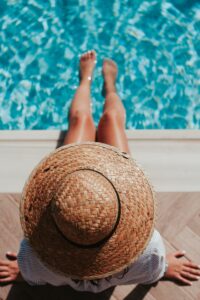 We tell all of our clients to enjoy their summer by being outside as much as possible, you will have to spend more time indoors in the winter anyway.
So what are the ways you can lose-weight in the summer but still enjoy Ice-cream at the beach or at the pool.
No1: Walk around even more than you do in the winter, fall, spring in the summer.
No2: Go to the beach or the local community pool and swim and move around in the water as often as you can, maybe even every before or after work.
We like water sports and water training for our clients that have bad knees and a bad back!.
No3: Bike rides, do longer bike rides in your own time, so lets say you have a place in mind, that will take you 2h to bike to, make a day of it.
Bring your own food and ride and enjoy the day!.
No4: Is there an outside gym or a park that has equipment that you can go to and exercise at?.
Find out!.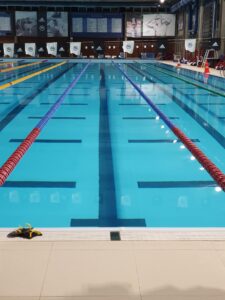 Normally try and build your day around being outside in the summer as much as possible, and with the new allergy medications you should all be able to enjoy the summer outside as much as possible!.
I am a firm believer as a personal trainer and coach with 25 years of experience that the summer is very important for all of our clients to lose-weight and recharge your batteries.
And specially for our clients who does not have summer all year around like in Florida, California or Texas for instance.
Do not let anybody bring your spirit down during the summer times, and do not hide your bodies you are beautiful on the inside and the outside!.
Summer bodies is your summer body!.
Even if you are trying to lose-weight and you have a lot of work ahead of you, enjoy the summer, it is so short for many of us!.
If you need help we are always here for you.
You find our online trainers in our shop , see the link here below.
https://lose-weightcheap.com/shop/
And as always if you can not afford our online coaches you can buy are blueprint weight-loss formula at Amazon that carries our eBook!.
https://www.amazon.com/Loseweightcheap-Scandinavian-weight-formula-actually-ebook/dp/B07TP3LKHB
Take care guys!.
Rick and the LWC team.