So now in winter time if you are living in an area with a lot of snow, then there is a great opportunity to work out 1-2 h a day by shuffling snow in your back yard or on your street.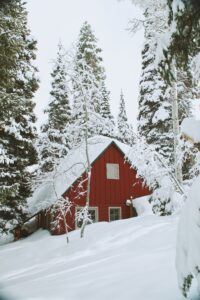 Using a hand snow plow is very good training and you get both cardio and strength training in the same session.
Not to mention all the fresh air you can breath in while shuffling snow for hand.
One very important thing is that you make sure that you are dressed so your body can breathe, but also that you have warm shoes and warm gloves not to mention your head well covered up.
We often  miss these daily chores things that we can use as training, and also plowing up our own backyard or parking space.
So use the snow as an advantage to get your cardio and strength training in.
And of course dividing up the time you spend hand plowing over a 24h period, is smart to save your body.
So plowing 30 min in the moring and then 30 min in the afternoon and topping it off with a 30 min in the evening will give you the power to muster true.
Take care out there.
LWC team.