So we want to just take a moment to express our deep condolences to the family of DMX.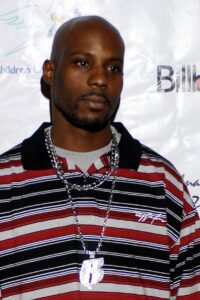 Rick the founder of LWC, spent a lot of time in LA between 1999-2005 and he had the honor to meet Earl(DMX) on several occasions due to mutual associates over a stretch of several years.
The story that Rick tells us the team at LWC is that DMX was a big dog lover and the bounded over that fact.
And that even if DMX was one of the biggest rap start in the early 2000s he was very down to earth one on one according to Rick.
This is something we have a lot of experience from when we have trained more high profiled clients that either they are very cold or very warm towards other people, very seldom are they in the middle.
So we want to thank DMX for great training music like Lord give me a sign and many other harder rap songs that our clients have enjoyed over the years.
If you want to join as a client check out our shop in the link here below.
https://lose-weightcheap.com/shop/
And if you can not afford personal training you can find our blueprint program on Amazon kindle on the link here below.
https://www.amazon.com/Loseweightcheap-Scandinavian-weight-formula-actually-ebook/dp/B07TP3LKHB
Take care out there.
Your LWC team.