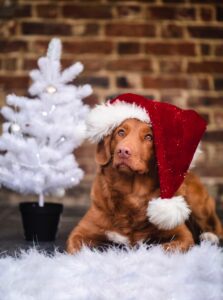 So first of all we want to wish all of our clients and our readers a happy Christmas and a happy new year.
This year 2021 has been filled with challenges for us when it comes to indoor training due to the Covid-19 issues.
We have solved many of these difficult things by actually offering a lot of outdoor training possibilities.
During the spring and the summer it worked out very well, in the fall we had some weather issues.
But know again in the winter time we have been able to arrange the outdoor training for the once who need that.
Doing snow work is actually a really good workout form that we have our clients do.
We came up with the good idea now in December to collect some money for our local animal shelter by offering together with our clients to shuffle snow and also sanding customers drive ways and streets.
We did this for 3 weeks time, 3 days a week and we got 20+ clients to be involved with this.
Thank you all for your grit, the animal shelter really appreciated the donation.
So there are many ways you can be active outside the gym, if you put your mind to it.
We have seen all the reports from our local gyms on the Covid-19 spread and it has been low even during the delta.
The Omicron seems to be much worse.
So stay safe and train smart.
Thank you also to our online clients for this year 2021, we hope that you have been able to start making those difficult life changes towards a healthier life style.
Let us keep up the good work in 2022.
If you need online coaching you find our online trainers, by signing up true this link here. 
https://lose-weightcheap.com/shop/
And if you can not afford that we have our blueprint EBook for sale at Amazon true this link here below.
https://www.amazon.com/Loseweightcheap-Scandinavian-weight-formula-actually-ebook/dp/B07TP3LKHB 
Take care everybody.
The LWC team.